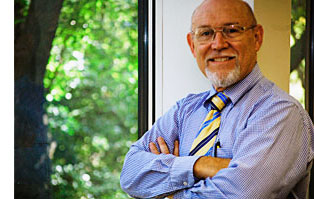 How's your career, its security and sustainability looking these days? Shaken?
You can do something about it.

Individuals frequently tell me, "I'm looking for better, more meaningful work that I can do very well, where I  am recognized for my contribution–where I'm compensated and valued accordingly, work where I know I make a difference, that I can be fully committed to the organization's mission—that is, more than just a job."
.
Organizations need workers who are more self-aware (and thus are easier to manage and supervise), are continuously developing their skills, abilities and knowledge, and are productive in collaborative, team-focused settings, fully engaged in contributing value to meeting mission goals and objectives.
.
Pursue your preferred future, today!  That's the focus of my value-added work in career management, coaching and counsel—to help you (and for organizations, you and your employees) find "good" work assignment fit—work assignments that match strengths and natural talents and thus maximize productivity and assure optimal performance.  I work one-on-one, either face-to-face in my office, or by phone, Zoom or MS Teams, and in small groups, having weekly led and facilitated 100's of groups of 10-15 individuals in transition since the mid 1990's.
.
Whether that's work analyzing and designing systems, seeing new possibilities using one's imagination, helping others reach their full potential, or making sense of how past experience fits in the future. Work that matches your values, talents and needs–how you're "wired".
.
You can get career coaching and counsel wherever people are in the USA, Canada and beyond—to help you learn how to "find work and stay employable" in our constantly changing 21st century–a world that is increasingly "flat, hot, crowded and disruptive".
.
Today, call my office, [616*813*4998], (I'm on Eastern time in the USA) or contact me at (ken[at]kensoper[dot]com).  Pick 2 dates/times that fit your schedule, email me your selections, and I will confirm the best meeting time, face-to-face or virtual (with Zoom, MS Teams or Whatsapp)–getting you launched on the way to sustaining your "preferred career future!"
.
For all organizations, including churches, I customize organization services to match your needs, timetable, budget and group size.  With my 40+ years consulting, connections and collaboration with other career management, outplacement, counseling and coaching professionals, a project serving an individual or a large number of people, or developmental coaching for retention, can be developed with significant cost savings.
.
I covet an opportunity to connect, learn your needs, then partner in coaching you to keep your sustainable career in the trajectory you desire.
.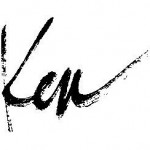 .
.
Ken Soper, MA, MDiv; CCC, NCC
Principal, LifeSteward Group LLC
NCDA
Certified Career Counselor
™ (CCC™) – one of first 100 CCC's worldwide, 2018-present NCDA Master Career Counselor (superseded by CCC) – one of the first 50 MCC's worldwide. 1995-2018 NBCC
National Board Certified Counselor™ (NCC™)

 – certified 1995