I just read two timely publications that were very recently released before the Faith at Work Summit starting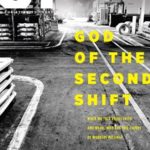 tomorrow in Chicago—Jeff Haanen's "God of the Second Shift" (Christianity Today, October 2018) and Christians at Work from Barna Research and Abilene Christian University. As a professional career counselor and work search coach of 40 years, it is exciting to see the Summit coming at such a time, as Jeff Haanen helps us come to grips with understanding that we're missing a huge number of people in the conversation, those who are "the second shift"—individuals for whom working is survival, not a calling. Barna Research's release of Christians at Work gives us new quantitative and qualitative data regarding the Church's understanding and perspectives on work and vocation.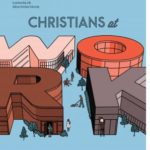 An historical prospective on the huge amount of research, work and practice of the career counseling profession since 1913, a professional born in the midst of the shifting public definition in understanding vocation/calling in late 1800's and early 1900's, may be helpful here. Understanding the convergence of the career counseling and the Faith at Work movement I hope may illuminate how God's hand is at work pointing to an exciting opportunity on the near horizon to introduce people to the Caller.
By the early 1900's "placement bureaus" developed in large metropolitan areas to help workers move into the more industrial assembly line jobs being created. By 1913 those doing such "placement" work had been discussing how to develop a methodology and standardized practice for assisting those seeking these new jobs, influenced and motivated by the muckraking-era writing and the publication of lawyer/engineer/social reformer Frank Parson's Choosing a Vocation, and its talent-matching approach. That fall these placement bureau professionals met in Grand Rapids, Michigan, forming the National Vocational Guidance Association (changed to the National Career Development Association in the mid-1980's) and spawning the counseling movement and profession. Adopting the "vocational" in their name, they helped move the term vocation away from its roots in Christian thought toward a secularized meaning. Essentially, the task of such guidance passed from the clergy—ministers, priests and rabbis—to "guidance counselors" who matched workers to jobs that fit their skills. "Vocational" was also used to define a new type of education, one that prepares people to work in various jobs, such as a trade, a craft, or as a technician and now often referred to as career education or technical education. Vocation and occupation or job began to be seen as synonymous.
Throughout the rest of the 20th century, vocational guidance/career counseling and research on how people made decisions about choosing occupations and changing jobs mushroomed. Assessment tools based on practice and on research developed and were infused into secondary and post-secondary education, particularly as graduates (and their parents) sought guidance and help in paying off tuition loans. School and college counselors used them to help individuals discover pathways and overcome obstacles to reaching their goals of employment and finding meaningful work; since guidance counselors were college graduates, the tendency was to shepherd students in the same direction, missing the opportunity to show many that the trades and other skilled work could fit and would not likely to be outsourced. Assessment tools heavily dependent on interviewing and analysis of autobiographical material from clients were useful, such as the SIMA System for Identifying Motivated Abilities by entrepreneurs Arthur Miller and Ralph Mattson (both Christians), but were expensive. Others like John Bradley's IDAK system had a steep uphill climb to be adopted by organizations outside his region against marketing by national assessment vendors.
By the early 1980's, PC-based computer-aided career guidance systems were developing, helping to administer and score the completed assessments, such as the Discover System developed by Wheaton College graduate and high school guidance director JoAnn Harris-Bowlsbey. The guidance counselor's job was to interpret and review the assessments with students, pointing them to appropriate occupations. However, demands on students' and counselors' time frequently prevented much interaction and interpretation, a practical issue but a delivery failure which often confused, discouraged, and demotivated students. Christian college career services offices tended to copy those of the larger state universities that focused on placement and then career development but without embracing the idea of a calling as a summons pulling students forward. This has shifted since 2000 with many Christian colleges rebranding their career development function as a "calling and careers center", clearly differentiating themselves from these other educational institutions.
By the late 1980's, the world learned a new word, "downsizing", and now adults well past high school, vocational training, and college began to be subjects of assessment to help them find new careers. Outplacement firms and services sprang up and expanded as companies sought to offload talent, minimize danger to organizational morale and profits, and shift financial and human resources to efforts that helped sustain businesses, move into new markets, and compete more favorably with companies overseas. If you were a white-collar worker, usually college educated, you were more likely to receive these outplacement services, and the higher the job you left in the organization the more likely you were to be provided guidance that included assessments and interpretation from a trained professional. But these services were very costly, and the hourly worker usually was short-changed. A few community-based services were started, usually in public libraries, or by small consortia of churches who provided such to displaced ministry professionals, not parishioners or the public.
One self-help book, What Color Is Your Parachute, written and updated annually starting in the mid-1970's by a former Episcopal priest, Richard N. Bolles, became an international best seller, influencing the career counseling professional but not much noticed by most evangelicals even though Bolles was using the language of calling in his writing. Another resource by Dick Staub, writing in the early 1980's while Executive Director of InterCristo, a Christian job-placement agency, was CareerKit, a binder series of workbooks starting with Biblical Foundations that provided an excellent understanding of "calling and career", but expensive so it was not widely used.  A bibliography on calling and careers was published by InterVarsity shepherded into print by Faith-at-Work pioneer Pete Hammond with an entrepreneur's funding of The Strategic Careers Project in the early 1990's.
Much of the research on career decision-making in the first 75 years of 20th century was done using college students as the subjects. Consequently, the research was often skewed and not helpful to those not entering a four-year college program or going into the workforce directly. The exceptions were the US armed forces who developed tools for assessment—in particular, the Armed Services Vocational Aptitude Battery—that were effective in placing recruits into military occupations and a few tools based on the John Holland typology of personality and environmental fit. By the late 1990's the US Department of Labor replacing the Dictionary of Occupational Titles with the O*NET occupational database also introduced an interest inventory to assist individuals in tying interests to occupations.
Assessment tools such as spiritual gifts inventories were developed by ministry professionals, but they have tended to focus on how those gifts would be used in church ministry, not how those gifts might be applied to the world of work outside of church ministries. This appears to have limited their effectiveness in helping users see how their calling might be to work in the marketplace where they could see themselves connecting to God's desire for us to see Mission-as-Occupation, Occupation-to-support-Mission, or Mission-in-one's-Occupation (Staub's concept).
With the broadened definition of calling from Bryan Dik and Ryan Duffy (Make Your Job a Calling, 2012)—"that transcendent summons that brings meaning and purpose to work and contributes to the well-being of others and the common good"—and enfolding the contributions of the 100-year old career counseling profession, the Church has an opportunity to engage in ministry that will reach out to and draw Millennials, Gen-Xers and Boomers to places where the world's great needs and each individual's joy intersect and nurture vocational discipleship and whole-life stewardship. Doing so will be important for decades to come "for the common good" in the midst of our disruptive capitalistic economy driven by relentless innovation that births new occupations while simultaneously eliminating others, both white and blue collar.
# # # #